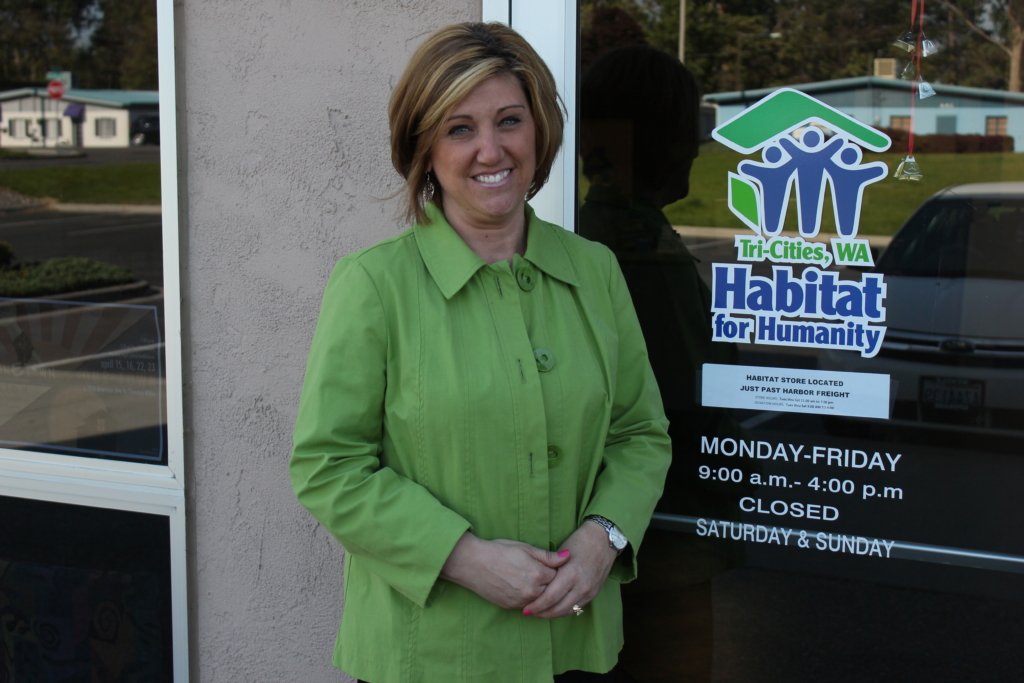 Habitat for Humanity welcomes Lisa Godwin as the new Executive Director for Benton, Franklin and Walla Walla Counties. Godwin's mission-focused leadership is engaging substantial community involvement in constructing 24 affordable homes in Pasco for low income families and 3 homes in Walla Walla.
The Pasco neighborhood started on the 300 block of N. Charles Avenue is slated for completion in 2018. In Walla Walla, one of three homes started construction in June 2016. Each home requires $96,000 and more than 250 volunteers putting in more than 2,000 hours. Godwin shared, "Habitat's volunteers and sponsors are the heroes who make affordable housing a reality for hard-working, low income families in this community. I am blessed to be working beside the people in this miraculous network."
The new Executive Director brings a degree in social work and 27 years of non-profit and development experience to the Richland-based affiliate. She was the Director of Development at Liberty Christian School for 3 years before Habitat hired her in 2014. A graduate of Leadership Tri-Cities Class XX, Lisa helped create the now annual Tri Art for Giving event. Previous social service roles include Homeless Liaison in the Gilbert, AZ school district and case worker of the Michigan Indian Child Welfare Agency.
Opportunities to get involved as a Habitat volunteer or sponsor are available online at habitatbuilds.com. Lisa replaces Rick Jansons, who stepped down to run for public office.